Get more leads.
Close more business.

72% of visitors to Trulia.com will purchase a home this year.
Our most popular plan!
Plus Plan
Get your listings seen first
Keep sellers happy. Feature up to 3 listings which move up in Trulia search results.
High quality leads
Include your photo and contact info on your personalized lead form displayed on all your listing pages.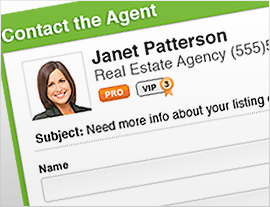 Do business with Mobile
Receive a text message or phone call the instant a lead comes in.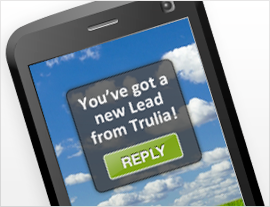 Access to essential marketing tools
Lead insight so you can identify serious buyers
Phone calls or text when a lead comes in
A Pro membership badge next to your name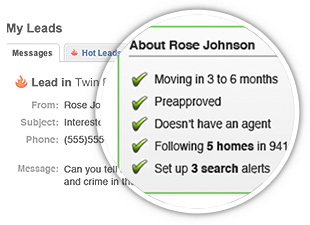 I got over 200 leads from Trulia! One was an NBA basketball player who placed an offer on my own listing. Trulia is working hard while I'm showing houses, listing houses or meeting with clients.
Trulia works 100% better than other sites, I love Trulia! Trulia has made by business grow drastically. I constantly get business everyday from potential buyers. I love the real leads that I get.
I love Trulia because they consistently deliver quality leads! I'll be closing with one of those leads shortly on a $385k home and have others in the pipeline! Trulia makes me money!